Chiropractic is the science of locating offending spinal structures, the art of reducing their impact to the nervous system, and the philosophy of all things natural. Chiropractic is based on scientific fact that your body is a self-regulating, self-healing organism.
Does Chiropractic Work?
The chiropractic approach to better health is to locate and help remove interferences to your natural state of being healthy. Chiropractors use the "adjustment" to treat the interferences. A common interference to the nervous system is the 24 moving bones of the spinal column. A loss of normal motion or position of these bones can irritate or impair the function of the nervous system. This can disrupt the transmission of controlling nerve impulses.
What is An Adjustment?
A chiropractic adjustment is the art of using a specific force in a precise direction, applied to a joint that is fixated, "locked up", or not moving properly.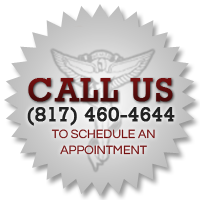 Is Chiropractic Care Safe?
Chiropractic has an excellent safety record. It is the result of a conservative approach to health that avoids invasive procedures or addictive drugs.
How Long Will I Need Chiropractic Care?
Spinal problems, neglected since early childhood, may require ongoing supportive car for optimum spinal function. These long standing problems are often associated with muscle weakness, soft tissue damage, and degenerative changes to the spine. Most patients find that periodic chiropractic checkups help keep them in tip-top shape. Those who are active, have stressful jobs, or want to be their very best, find that a schedule of preventive care is helpful in the maintenance of good health.