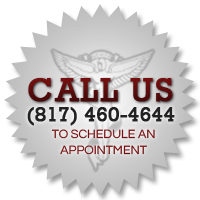 Located in Arlington, the American Dream City between Fort Worth & Dallas, Booth Chiropractic & Acupuncture continues to be a growing part of the health care community by finding and holistically treating the cause of back pain, neck pain, leg and arm pain, sports injuries, auto accidents cases, and scoliosis.
DISCOVER  WHAT A  CHIROPRACTIC ADJUSTMENT CAN DO FOR YOU!
$40.00 (FIRST EXAM AND SPINAL ADJUSTMENT)
$40.00 (EACH SPINAL ADJUSTMENT AFTER THAT)
WHAT SETS US APART FROM OTHER DOCTORS
"For 32 years we have treated every type of musculoskeletal pain. And one thing that is always constant is that the root of pain in different areas of the body begins with a malfunctioning, weak and stiff psoas core muscle group."
Understanding this, we have developed a unique and successful pattern of adjusting the body to correct this malfunction.
When the core muscle group is restored to normal functioning and adjustments made to other parts of the body affected by the core malfunction, pain is decreased and range of motion increased.
Then you can get on with your life.
Some of the symptoms caused by core muscle (psoas) malfunction:
Low back pain                   Sciatica
Neck pain                          Headaches
Upper back pain               Shoulder pain
Hip pain                             Knee pain
Numbness                         Tingling
WHAT TO EXPECT
Most of our patients experience 50 percent relief after the first treatment, depending on the severity your malfunction, how long its been there, and what kind of shape your body is in. This dictates how many treatment you will need to achieve core stability. But if you follow our advice expect 6-8 treatments or less.
Please give us a call at 817-460-4644 for more information or to schedule an appointment for a free consultation if you live in the Arlington, Texas area and are in need of an experienced Chiropractor, Acupuncture treatment, or any of our other holistic healing services to treat your injuries & relieve your pain. We have over 32 years of chiropractic experience!
The Dr.'s Booth are the originators of the six point headache therapy and have a history of successfully relieving and eliminating headaches that patients have had a history of having intermittently for years.
We are currently accepting new patients at our Chiropractic clinic in Arlington, TX and look forward to meeting you!