Dr. Carol Booth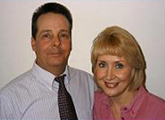 Has a long history of working in the health profession. She graduated from nursing school as an honor student, being among Who's Who in the Health Profession in American Colleges and Universities, from Incarnate Word College in San Antonio, Texas, earning a Bachelor's Degree in Science, and becoming a registered nurse (RN). Her nursing career consists of office nurse, emergency room nurse for six years, and nurse supervisor for three years. She understands the special needs of patients and sincerely enjoys helping and treating them.
After seeing many results of people being successfully treated with chiropractic, Carol pursued her prerequisite studies, and after two years entered Parker College of Chiropractic in Dallas, Texas, earning her Doctorate in Chiropractic in 1990.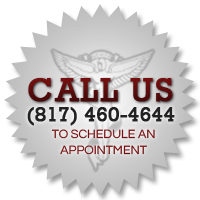 While still at Parker she served as vice-president of the Parker Chapter of the World Congress of Women Chiropractors, yearbook editor, and delegate for the Student Texas Chiropractic Association.
She apprenticed under Dr. Robert Longenecker (chiropractic radiologist) outside of classes while still a student, and also treated patients as an intern in the public chiropractic clinic for one year. After graduating, she worked with Dr. Paul Breen and Dr. David Reaume in the Midland-Odessa area for an additional year before moving to San Marcos, Texas. After successfully practicing in San Marcos for over 21 years, she now practices in Arlington, Texas.
Her hobbies include playing the harp, reading, hiking, canoeing, horse-back riding and volunteering to help others.
Dr. Bill Booth
Completed his prerequisites for Chiropractic college in his home town of Midland, Texas. Coming from a chiropractic family, he knew of the history and successes of chiropractic, so he entered Parker College of Chiropractic in Dallas, Texas. He received his Doctorate in Chiropractic in 1990, graduated with honors, was sum lata, awarded the President's Philosophy award, as being the most exemplary of a Doctor of Chiropractic, by President Parker himself. He was awarded the "Outstanding Senior" award by the Student American Chiropractic Association. He served as president of his class while at Parker, and also served as a delegate to the Student Texas Chiropractic Association. He is a member of the Karl Parker Committee for Scholastic excellence, and Who's Who Among American Colleges and Universities.

During college he treated patients for one year as an intern and after graduating Bill practiced with Dr. Paul Breen and Dr. Shell Hillis (doctors who specialize in total body modification) for an additional year.
Along with being an accomplished chiropractor, Dr. Bill is also a certified acupuncturist in the state of Texas.
His special interests outside of the health field include: golfing, volleyball, hiking with Carol, tubing, skiing, and volunteering for community work.
Dr.'s Bill and Carol Booth are dedicated to the health and well-being of the people of Arlington, and the surrounding areas.